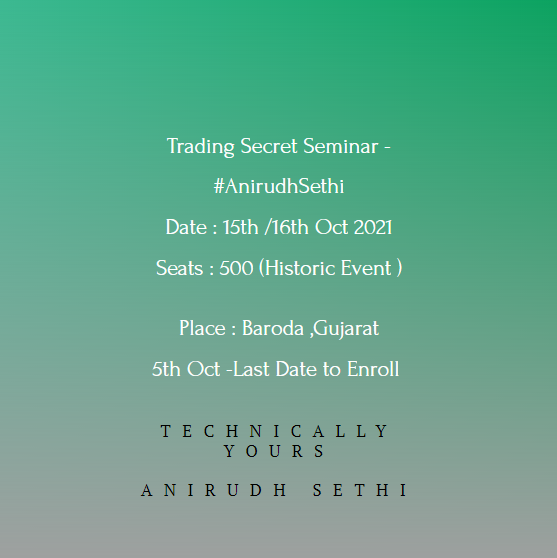 TRADING IS  WAR .PREPARE YOUR WEAPON 
ALERT :
►Be Ready to join me personally on 15th or 16th Oct 2021
►Only 500 TRADERS (Life changing :Yes Trading Life will be changed )
►Enroll before 5th Oct 2021
►Greatest secrets :Once in life time 
►Once u join for Day (one to one interaction )
►Never revealed in my Life time (Yes once u get these secrets  )
↓
#BOXCHART (For Trading range with price Targets accuracy will cross 95% )
Two Indicators :Just Plot these ►Nothing else u need on chart ( Fastest Buy and Sell signal in world for Traders ,Swing Traders
Trend Followers )
#TGD +#BB Secret +#MA Secret (Nobody knows it's our challenge )
+
Will Guide your for 90 days !!
Just send e-mail 
(Yes to get Price and more Details )After Email TALK to me personally first.
IamAnirudhSethi @Gmail.com 
5th Oct ►Last Day to Enroll