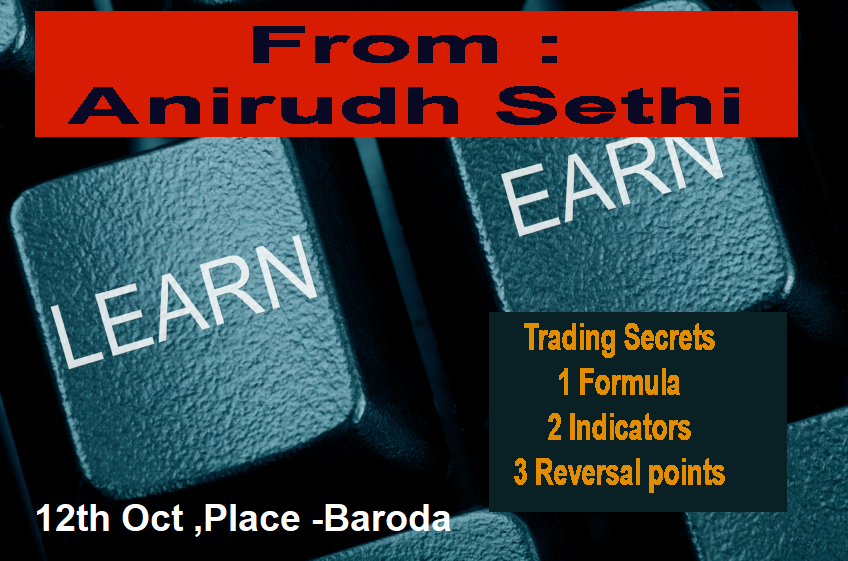 Yes ,Only 110 Traders 
Trading Secrets :Only 2 Persons in India ………Knows this secrets.
OPEN CHALLENGE :Life changing -Seminar for 3-4 hrs !!
1:1 Interaction ,Trading Formula's with accuracy of 95% or more 
Yes ,Date : 12th Oct ,Place Baroda
Last date to Join :25th Sept '2019 
To know more about Joining fees :Send mail to 
Iamanirudhsethi@gmail.com
Amount =Peanuts →Open challenge
Few Hours and guidance for 6 months live with u.
Technically Yours /Anirudh Sethi